8 Columns, 2 Walls, the Time and the Nature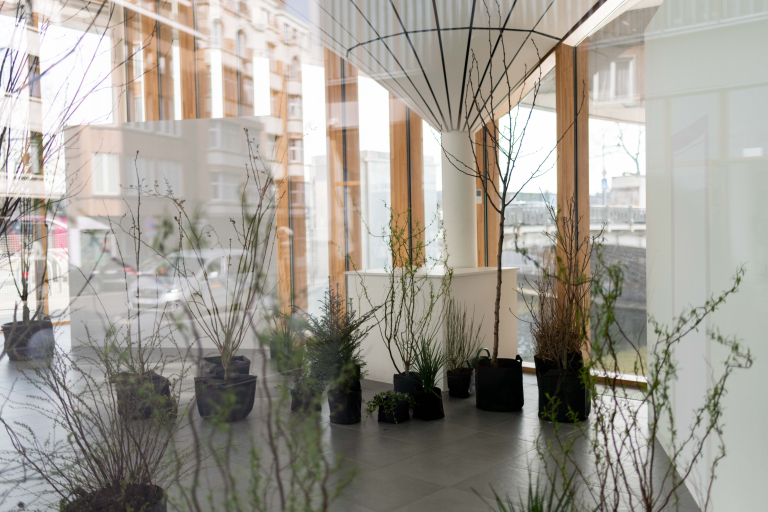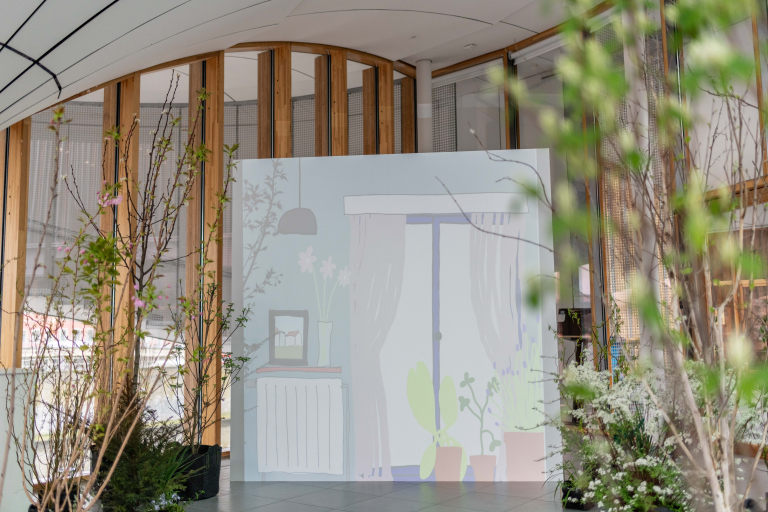 "8 columns, 2 walls
A structure
One volume
Accommodates evolving habitability
Time passes
Week 1 (03/03 to 07/03) Space is built up
Week 2 (03/09 to 03/14) Space changes
Week 3 (03/15 to 03/21) Space becomes dematerialized".

In March 2021 in Namur, the ICA organised L'architecture vous du bien. Young architecture from Wallonia-Brussels was showcased on a route through Namur from north to south. The five young architectural practices that won the Vues sur call for entries, held at the end of 2019, were showcased in vacant shop windows in the city centre and in cultural venues across Namur. Twenty days to bring the city to life through the expression of a new generation of architects, with the aim of rethinking everyday life, sometimes caring for it, and still making people dream.
MAMOUT architectes
Hélène Mariage
---