The Musée L & The Grid Exhibition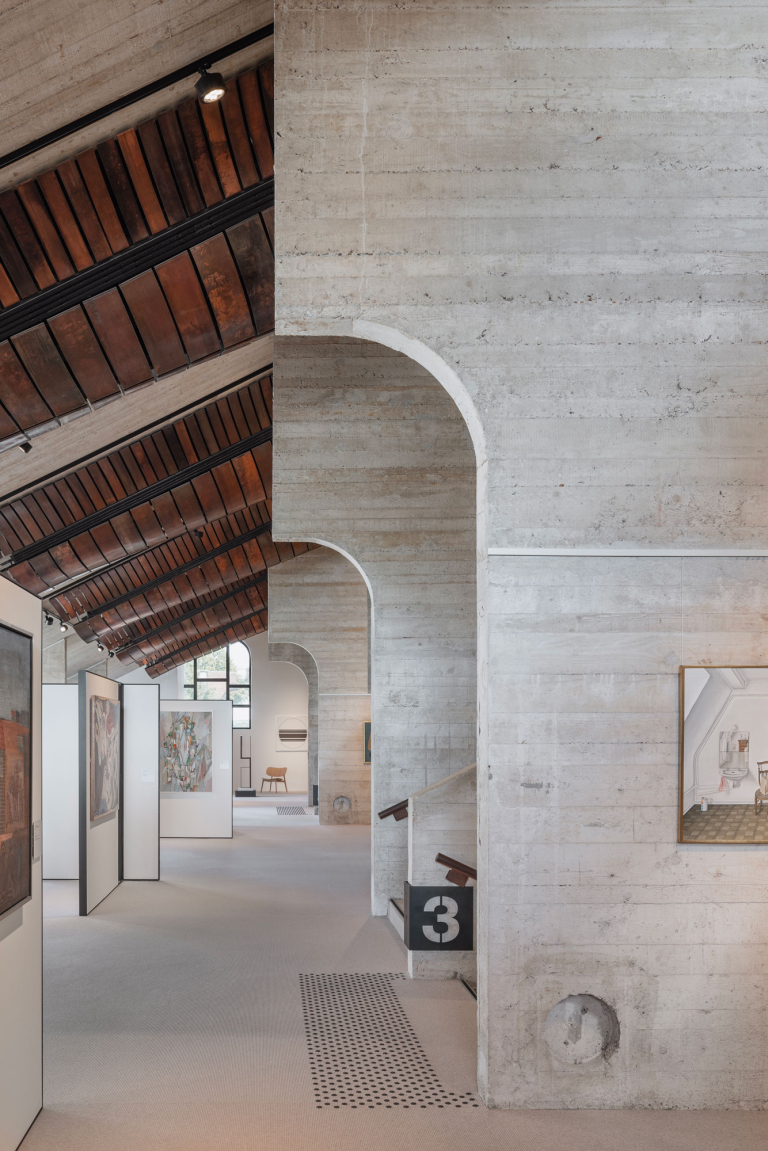 On Sunday 5 November at 11am, the ICA will be welcoming you to the Halles Universitaires for a guided tour of the Réappropriations exhibition. You will then be invited to discover the Musée L, the former Science and Technology Library, an exceptional building and architectural landmark of Louvain-la-Neuve, designed by the architect André Jacqmain (1973) and renovated as a museum from 2014 to 2017.
On the programme: a guided tour of the building, which houses The Grid exhibition. This exhibition explores the theme of the grid, an emblematic structure in 20th-century art that has never ceased to stimulate the creativity of artists.
Since the Renaissance, the grid has played a fundamental role in occidental art as a model for the organisation of space. But it was during the 20th century that the grid became an aesthetic form in its own right. From the 1960s onwards, its use diversified: textile weave, graphic grid, computer matrix, documentary device... The grid now appears as a complex and ambiguous structure that evokes the rational order of science while opening up unsuspected spaces for imagination, intuition and creativity.
Taking as its starting point the collection of Guillaume Wunsch and Monique Van Kerckhove, a donation acquired by the museum in 2021, The Grid focuses on art from the 1960s to the 1980s, with a wide selection of artists including Sol LeWitt, François Morellet, Carl Andre, Vera Molnár, Esther Ferrer and Christian Boltanski. It's a plunge into an era abounding in innovative ideas and diverse artistic experimentation.
Halles Universitaires
Place de l'Université 1
1348 Louvain-la-Neuve
Belgium
---
More informations on The Grid Exhibition
In partnership with the Architecture Unit, UCLouvain, and the Musée L.
Registration required via the form below.
PS: It is possible to join the group for the visit to Musée L only, at 11.45 am, Place des Sciences 3, 1348 Louvain-la-Neuve.
---